Patch 1.1.1 finally updates the font (I asked the game jam mods; it's allowed because it hinders the story which is a vital part of the game).
Other changes:
-Fixed a typo in Stage 9.
-Changed some text box positions (mostly due to the new font).
-Fixed the bug where you could land the on edge of a platform and not bounce off it should now also be fixed in all cases.
-Made the hotbox of the portals slightly bigger to counteract for the player's small hitbox.
-Made the moving platform on the top of Stage 3 slower.
Compare the old font (top) vs the new font (bottom) in the main menu: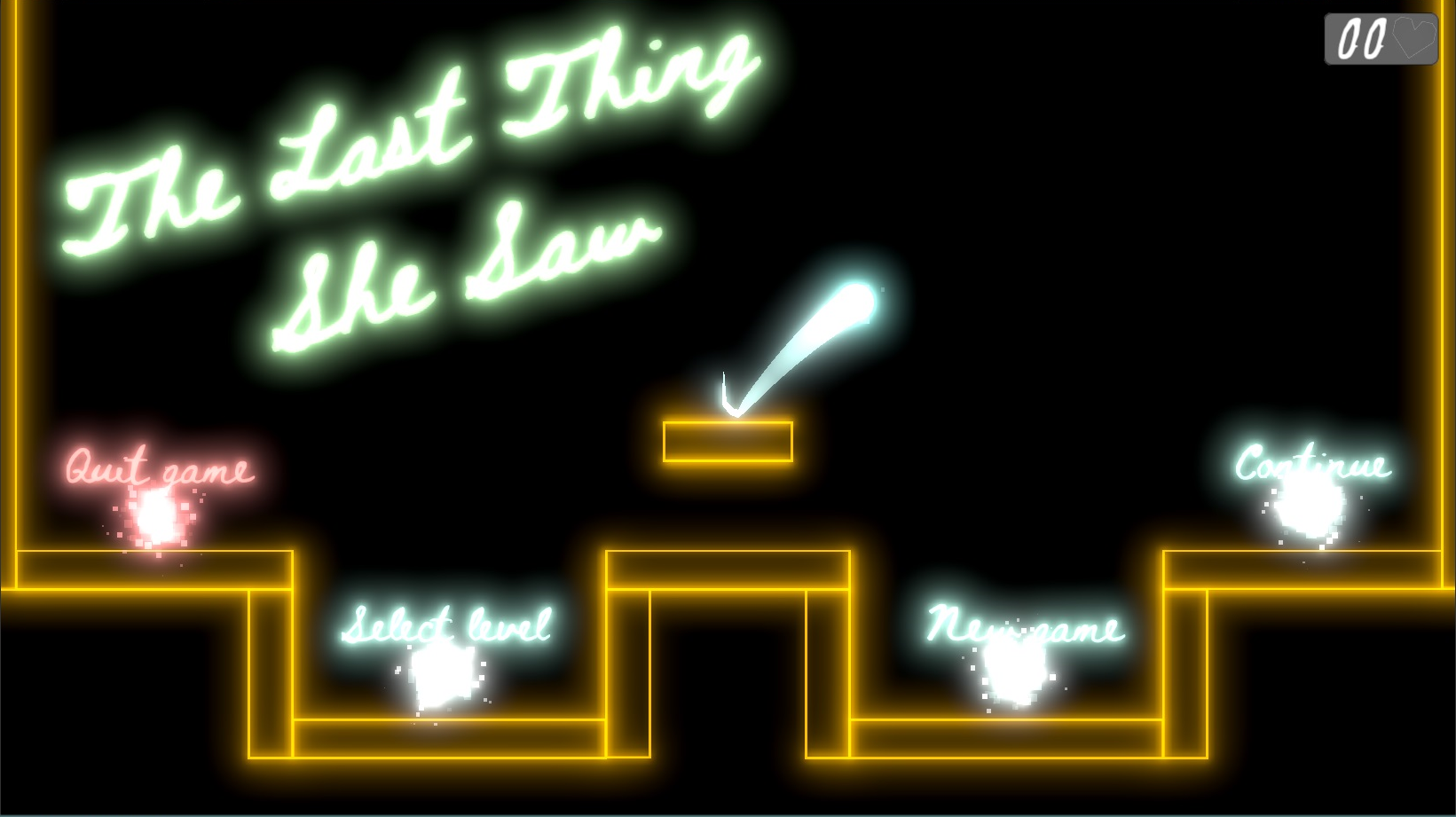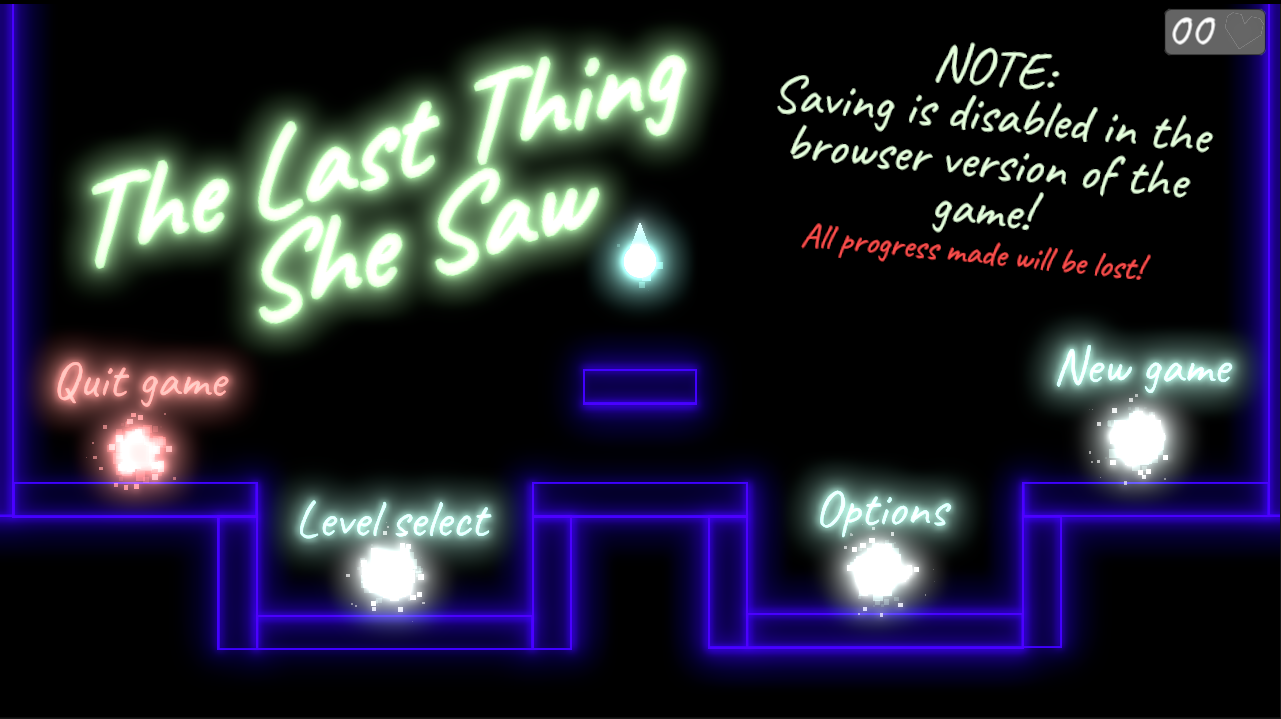 Files
The Last Thing She Saw
16 MB
Feb 27, 2019
The Last Thing She Saw [Setup]
12 MB
Feb 27, 2019
The Last Thing She Saw WEB.zip
Play in browser
Feb 27, 2019
Get The Last Thing She Saw